My eye recently got pulled towards "Reflections". A photo series by Tom Hussey, where he portrays the elderly as they reflect on their younger selves in the mirror. This is a wonderfully done series that gives you pause to think, about the passage of time and the lives we are living.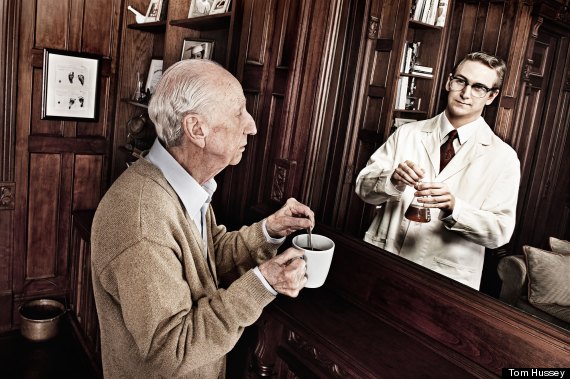 via [WallToWatch]
 
From Kenn:
Do you like what we are doing? Then show us some love. Tweet and Like your favorite articles and be sure to leave your comments below. Heck leave a comment even if you don't like what we are doing. We can take it. ;)

And don't be shy. I could use some more friends these days so hit me up on Twitter and Facebook.