As the year comes to a close, I can't help but think tax season is just around the corner. Taxes are surely my least favorite things to do, even worse than a root canal in my book. We cannot avoid giving money to our loving & watchful government, but we can make some last minute buys to invest in our business before forking over the remainder. Here are my top 10 "buy it before the government takes its chunk" purchases. Spoiler, #1 is a nice trip to a tropical location.

1) Fstoppers Workshop: Want to write off your next vacation? Well we have given you the opportunity to royally stick it to the man while stepping up your photography game. 
2) Fstoppers Architecture Tutorial: As a wedding photographer, I wrote off this video entirely. I have no desire to edit my life away on one scene, or spend an hour making one picture; however, I started watching this video and realized it can help me across the board. Mike Kelley's techniques will change the way you look at shooting, lighting, and editing. No matter what kind of photographer you are, this video will make you better. You'll master a number of techniques that can be added to your bag of tricks, many that you would have never even though about otherwise.
3) SSD Drive: When people ask me what they can do to step up the performance on their PC or Mac the first thing I ask is if they have a solid state disc. This one upgrade will change your world. It is totally worth the investment. For those you already have 1 SSD, I would think about buying another for a "scratch" disc. I have a second drive to use for whatever wedding I am currently editing, and I fly through it. 
4) Chromecast: I love this little device and at $35 how could you say no? I use this device while I edit to play netflix or I share my desktop to my tv for clients to review. 
5) Profoto B1: Need to drop $2,000 before the end of the year? Well this is the way to do it in style. With a built in battery and some of the best light money can buy (you can't buy the sun) this is the way to go. 
6) E-Book Photographing Food: Our own writer Taylor Mathis has a great book on photographing food. I highly recommend it, and here is a review of the book. 
7) Fstoppers Flashdisc (Sold Out) : 5 years ago when I was assisting Lee, he would always pull out this small rigged up light modifer for details shots. This was truly the first flashdisc prototype. Snag a couple of these for you and your buddies to try out. http://fstoppers.com/flashdisc
8) Fstoppers Wedding DVD: I have high goals for my wedding business next year, and to reach these I need to progress in my shooting and business knowledge. If you have room for improvement in your business as well, I would certainly invest in this incredibly informative video.
9) SLR Lounge Lightroom Workshop: Need to step up your post production game? SLR Lounge has created a nice video tutorial to get you moving in the right direction.
10) Stolen Scream T-Shirt: I really like our staff writer Noam, and he does great work for Fstoppers and Getty images. He also has one of the most stolen images on record. Yep, I googled it. He isn't suing anyone, so help him out, buy a shirt and be part of the movement.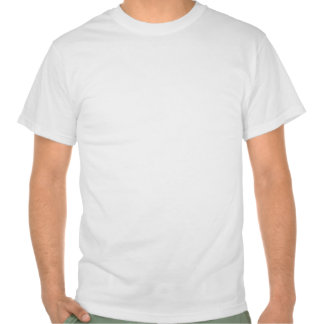 I am sure there are tons of ideas that I missed, so share in the comments what you are buying before the end of the year.